Our Kids Martial Arts Classes Offer The Best Taekwondo Training For Students Of All Skill Levels!
At The ONE Taekwondo Center, we want to build confident, courteous, and successful students. Our Children's Taekwondo classes are designed to accommodate students of any background or experience level, from here in Woodstock or nearby towns, by cultivating a safe and fun environment where any child can thrive.
We want our students to develop real life skills such as focus, discipline, teamwork, and respect. Introducing your child to Kids Martial Arts will help them become the best they can be -- if you don't believe us, simply try out a class here in Woodstock and you'll see your child's behavior and performance improve in no time.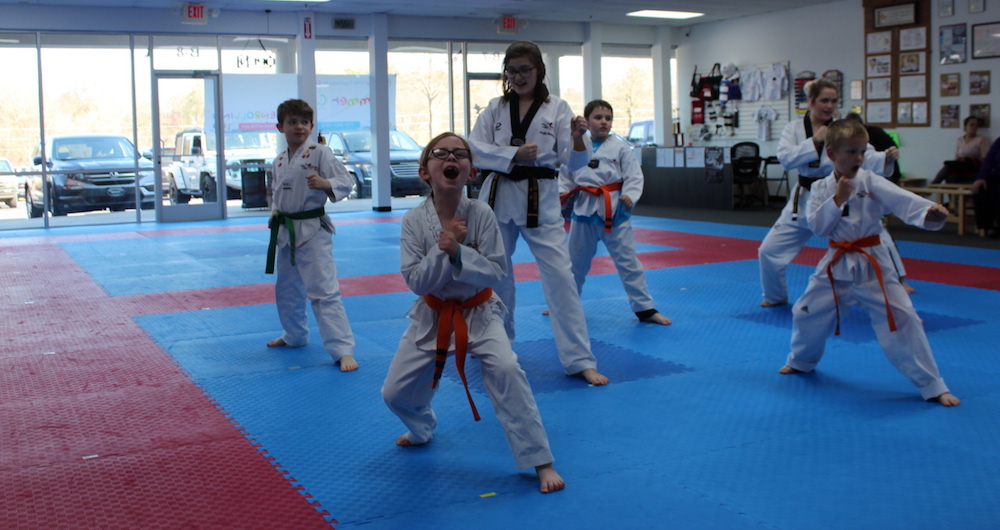 Learn more about our Kids Martial Arts Classes in Woodstock and Canton or get started today by simply filling out the short form on your screen!
Why Are Our Children's Martial Arts Classes Right For Your Child?
In our children's class, we take steps forward every day in the art of Taekwondo. We help students ages 6-12 learn the basics like strikes and self-defense, while also teaching them how to deal with pressure and bullies in their everyday life. These classes teach:
Discipline
Focus
Respect
And so much more!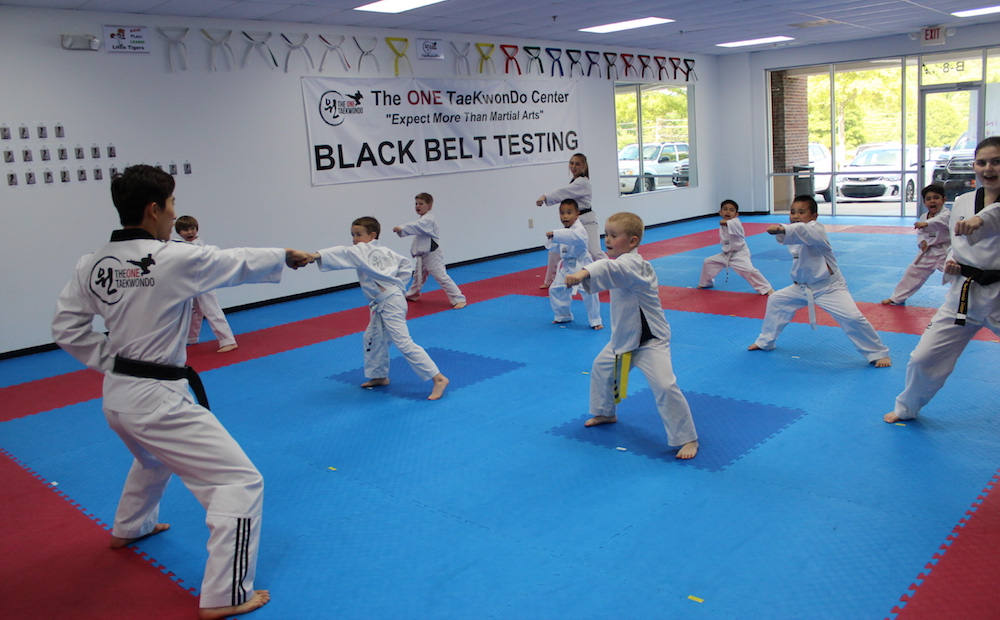 Students ages 13+ are invited to join our Adult Martial Arts Classes. Check It Out Today!
PLUS, Our Kids Martial Arts Classes Set Your Child Up For Success In All Aspects Of Life!
We know that most students who come through our doors won't grow up to be professional black belts or lifelong martial artists. That's why we use our classes to offer so much more than just the physical benefits of this discipline.
From their home life to the classroom and even into adulthood, your child can rely on the skills they learned at The ONE Taekwondo Center to find success in everything they do.
Our dedicated instructors teach students across Woodstock and Canton:
Determination and perseverance
Leadership and teamwork
An appreciation for the learning process
Lifelong habits of physical activity
Get Started With Taekwondo Today!
The ONE Taekwondo Center is ready to help your child learn important core values through our Kids Martial Arts program! You don't have to guess at the results just check out our reviews! Taekwondo has helped students from around the Woodstock area become more confident, more respectful, and to lead healthier lifestyles.
Just fill out the short form below to get started with our Children's Taekwondo classes!